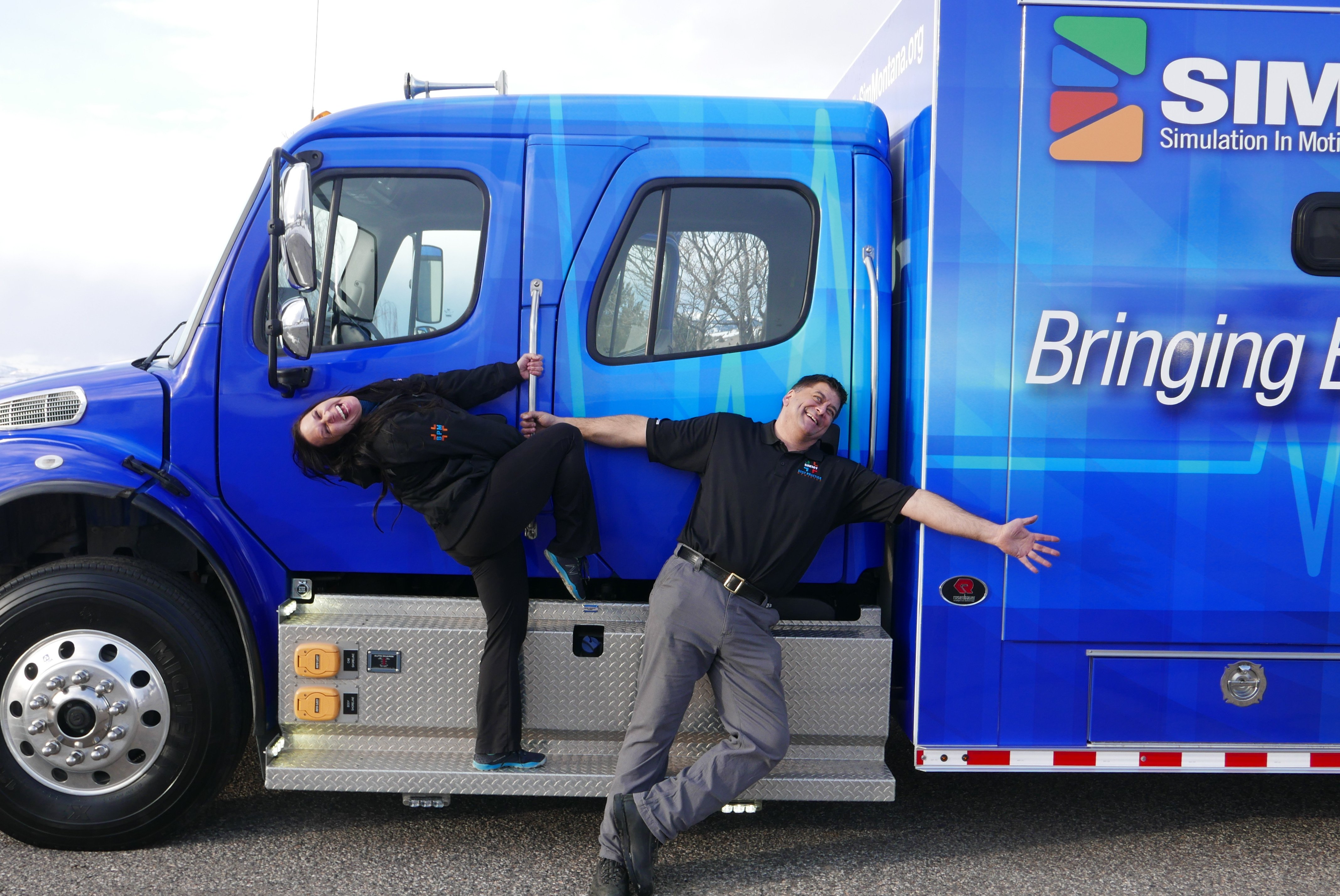 Are you looking for a challenging, unique career in Emergency Medical Education, based in beautiful Bozeman Montana? We are searching for a Medical Simulation Team Leader to join our team. This position is broadly responsible for the day to day operation of the Simulation in Motion, Montana (SIM-MT) mobile lab, running individual simulation events, and managing the assigned simulation specialists. Want to know more? Keep reading for more details or apply here!
This rewarding, dynamic, and meaningful position will take you all over central Montana, bringing mobile high fidelity simulation training to our rural healthcare communities. This is the nation's largest mobile high fidelity simulation project in the United States (Simulation in Motion - Montana). As a Simulation Team Leader you would be bringing custom simulation based solutions to hospital, air medical teams, EMS agencies, surgery centers and a variety of other specialty fields in Healthcare
For the full job description click here.
A Little About Us
Best Practice Medicine is in the global forefront of the quickly evolving, dynamic field of Emergency Medical Education. Through the generous gift of the Helmsley Charitable Fund, the state of Montana started the Simulation in Motion Montana, Inc. project, and through hard work and dedication, we were named managing partner. We now travel the state providing medical simulation training to rural hospitals, ambulance services, and Healthcare Communities as a whole. Our simulations improve patient outcomes, increase healthcare team performance, reduce medical errors, identify latent patient care threats, and prepare teams for high consequence care.
Additional Job Description Details:
Many of your administrative duties will include the following:
Immediate supervision and direction of the simulation specialists to include simulation staff scheduling and coordination, administering probation and annual formal evaluations, and maintaining program policies and standards in accordance with the SIM-MT policies and procedures.
Regularly evaluate simulation specialists in vehicle operations, simulation system operations, and teaching performance and provide constructive feedback to improve the simulation specialist's knowledge and performance.
Develop and maintain relationships with regional clients and serve as primary point of
contact for regional client's simulation program communications.
Meet with clients to develop client needs assessment and individual simulation event
objectives.
Implement regional program marketing campaigns and conduct individual regional
marketing events as directed.
Participate in professional and educational activities to maintain professional
competencies and current knowledge base.
Other duties as assigned.
Support Duties:
These state-of-the-art mobile high fidelity simulation labs are some of the most impressive pieces of medical equipment you'll ever be able to experience. With an an emergency room in the front, an ambulance in the back, and a tech/ observation lab in the center, these labs enable learners to experience infrequent high consequence simulations like never before. As a Simulation Team Leader some of your Support Duties will then include things like the following:
Oversee and perform vehicle, systems, and equipment set--up, breakdown, and storage.
Oversee and perform routine vehicle maintenance activities
Oversee and perform maintenance and cleaning of manikin, systems, and hardware.
Troubleshoot and report system and manikin malfunctions, damage, and errors.
Participate in simulation program and curriculum development activities.
Obtain Class B CDL and function as the primary sim truck driver.
Other support duties as assigned.
For the full job description click here.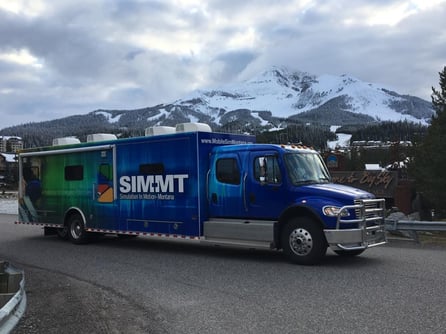 Medicine is quite possibly the last high consequence field to embrace the regular practice of life like rehearsals regularly for the infrequent high consequence patient care events. High fidelity simulation is changing that, making the rare clinical presentation a common training event, thereby preparing clinicians of all kinds to care for the most endangered patients. Ready to join our passionate team and begin a new career in emergency medical education via high fidelity simulation?
We look forward to meeting you!