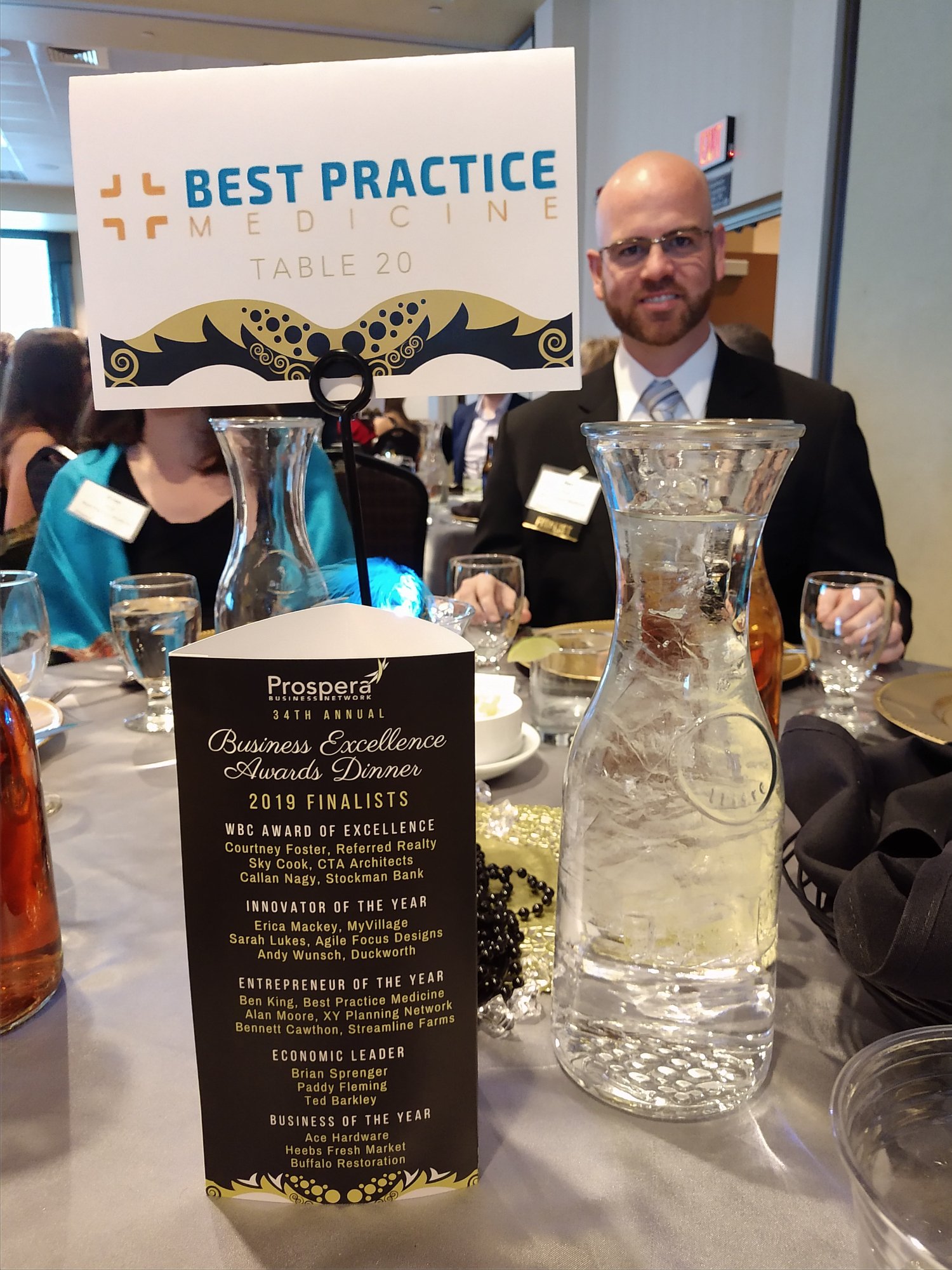 At the close of 2019 (November 8th), we had the privilege of attending the Prospera Business Network's 34th Annual Business Excellence Awards Dinner in Bozeman, Montana. With hundreds of local Montana leaders, businesses, and entrepreneurs gathered for an open bar, appetizers, photo booth, raffle, and awards dinner—it was quite the red carpet gala. This event was especially exciting because Best Practice Medicine's own CEO and Co-founder, Ben King, was a finalist for the 2019 "Entrepreneur of the Year" Award!

The Business Excellence Awards recognize businesses and individuals in five categories for their exceptional contributions to the region's business communities:
Women's Business Center (WBC) Award of Excellence
Innovator of the Year
Entrepreneur of the Year
Economic Leader
Business of the Year
Ben is the founder and CEO of Montana based Best Practice Medicine (BPM). A leader in pre-hospital and critical care medicine for over a decade, he champions clinical excellence and best practice care as a clinician, educator and mentor. Ben is a sought after speaker on the science and practice of resuscitative medicine, team dynamics, cognitive performance, and human factors. He believes that by better understanding how humans make decisions under stress, more patients will survive and clinicians will enjoy longer, more meaningful careers.
As the project director of the nation's largest mobile simulation program, Simulation in Motion Montana (SIM-MT), Ben leads the BPM simulation team in the delivery of world-class simulation training and cognitive preparedness in rural medicine. Simulation connects Ben's lifelong interest in improving rural healthcare patient outcomes to his commitment to preparing teams of people for high consequence patient encounters.
Ben lives and plays in Bozeman, MT with his wife, daughter and son, and dog, Gus, where they enjoy all that the mountains and rivers have to offer.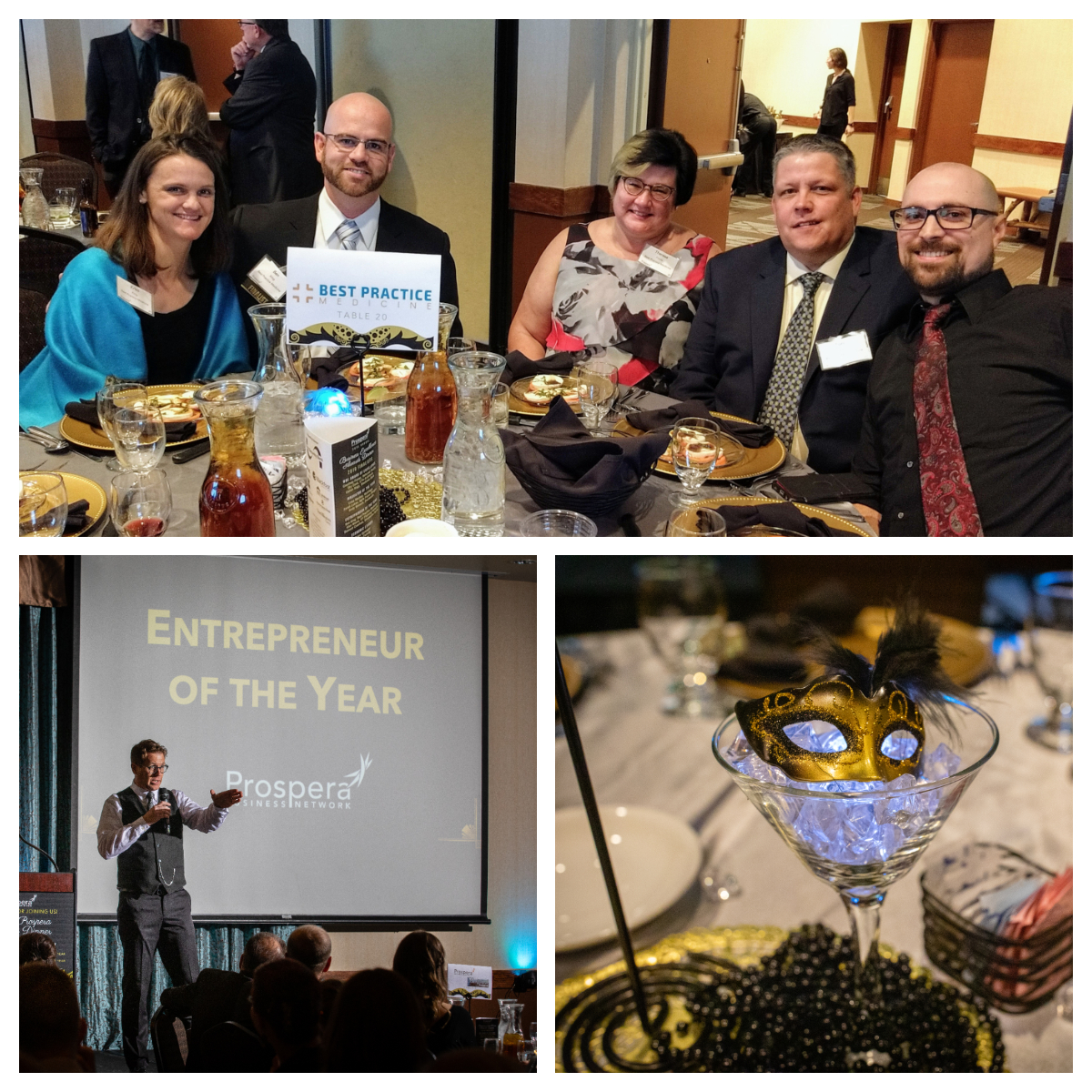 Among thousands of entrepreneurs in Bozeman, and the hundreds of nominations submitted, only three finalists were ultimately chosen for 2019's "Entrepreneur of the Year": Ben King with Best Practice Medicine; Alan Moore with XY Planning Network; and Bennet Cawthon with Streamline Farms. We are exceptionally excited and proud of Ben for this prestigious honor and recognition!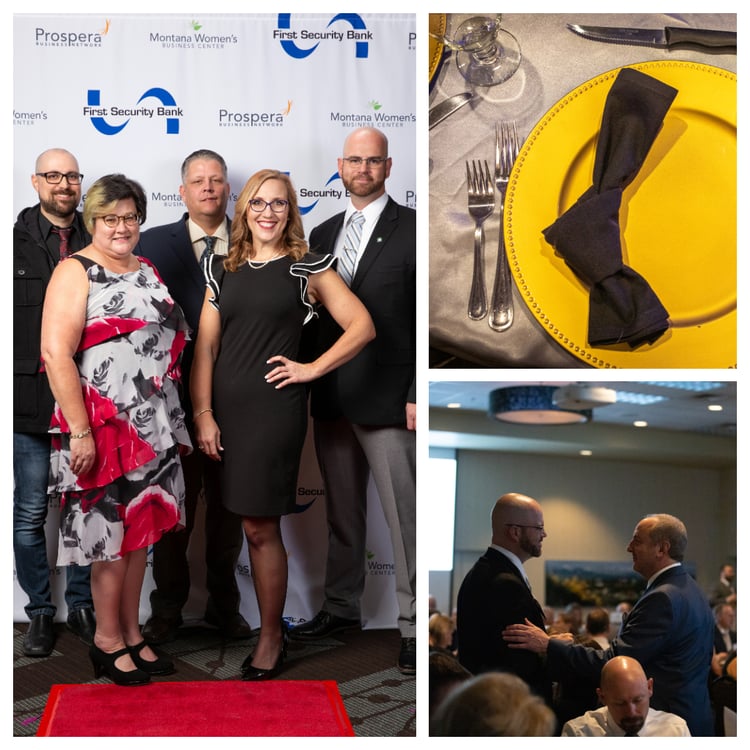 Congratulations, Ben! Thank you for your incredible passion and dedication to growing this "little idea" into an ever-expanding and game-changing company that's changing medical education and patient care forever. Today, Montana; tomorrow, the world!
About Best Practice Medicine
Best Practice Medicine is a Montana clinician founded, owned and operated education team specializing in emergency and critical care education. Their team of nearly fifty educators provides lifesaving education nationally to clinicians in nearly every discipline. They are the largest independent education team in the Northwestern United States, serving clinicians from all over the country with their wide variety of specialized and purpose built programs. Starting in 2017, with the launch of Simulation in Motion Montana, Best Practice Medicine has been the Project Management Entity and Program Partner working in a public private partnership with Simulation in Motion Montana Inc., a non-profit organization, responsible for the delivery of high fidelity mobile medical simulation in Montana.
We're here to support you and your teams. Contact us today for more information!