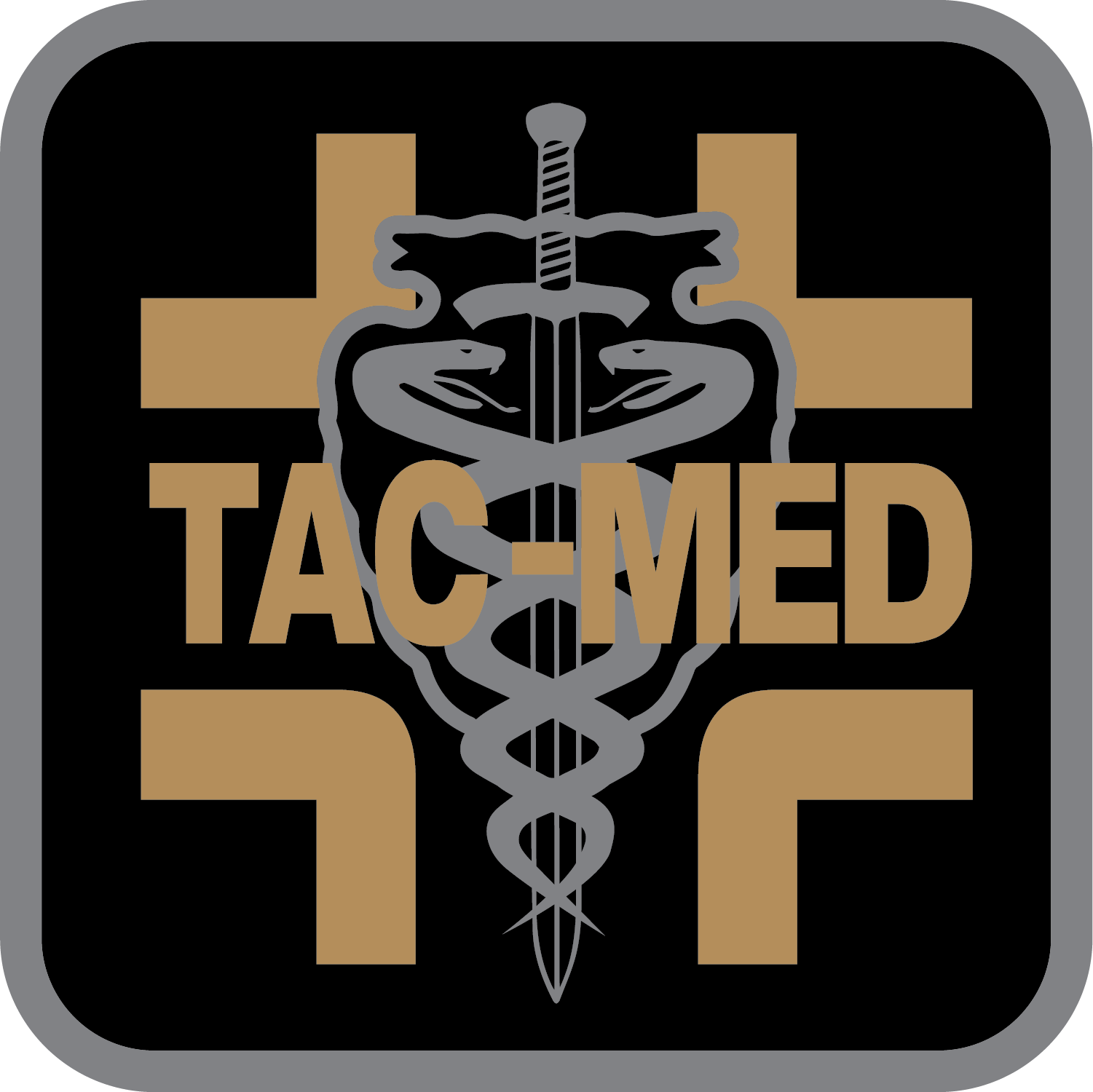 Bozeman, MT, October 11, 2019 - This just in: Best Practice Medicine, a professional medical education company founded in Montana, with locations in Flathead County and Bozeman, has launched a new division: Tactical Medicine (TAC-MED) Division. With that, a brand new course has been created, especially for the rural context: TECC-RE: Tactical Emergency Casualty Care - Rural Environment. For those who want to train and prepare for high-threat prehospital environments (urban or rural) or battlefield casualty scenarios, the new TAC-MED division seeks to thoroughly train and prepare all those interested in this field. Best Practice Medicine is proud to also be offering both Tactical Emergency Casualty Care (TECC) and Tactical Combat Casualty Care (TCCC) courses. (Click here for more information).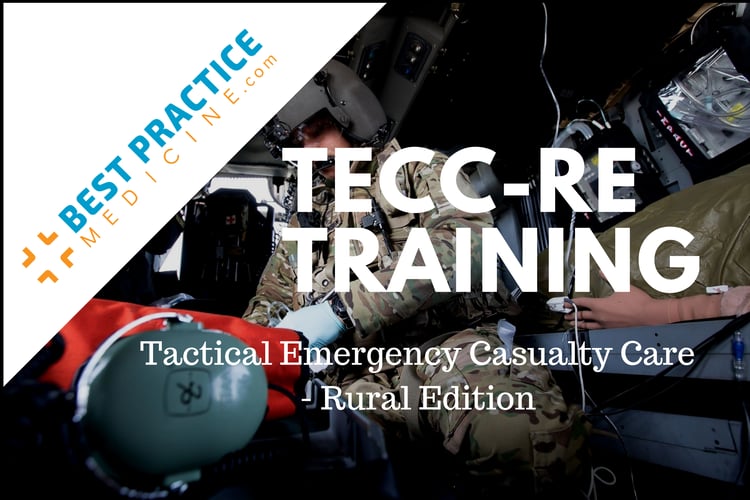 With the launch of their new TAC-MED Division, Best Practice Medicine is offering for the first time ever the new TECC-RE: Tactical Emergency Casualty Care - Rural Environment this November 8 and 9, 2019 at their Flathead Campus. (Click here for additional details or to register). This dynamic, cutting-edge, course is designed for the BLS/ALS provider to gain awareness in the tactical environment and start building an operational foundation for life saving tactics/techniques that may already be within their scope of practice. This is an active course with time spent in simulation as well as hands-on learning, offering scenarios that may have only been discussed before. There will be four hours of classroom time to ensure that all learners enter the second day of training with a balanced understanding of the environment and the tasks they may be asked to perform.
Leading the new TAC-MED Division will be Ben Griffith, a seasoned professional with a background in both law enforcement and paramedicine. Ben served as a police paramedic for the National Capital Region SWAT Team (near Washington DC), in addition to his flight paramedic assignment with the department's helicopter division. He also cross trained with the Weapons of Mass Destruction Team, which provided many hours of educational experience in the world beyond "normal" emergency event responses. "I'm excited to see us offer training in an area of medicine that has become an unfortunate need in today's society," says TAC-MED Director Ben Griffith. "We have our sights set on preparing the EMS community to deal with the reality of an active mass casualty event. We'll be teaching several Tactical Emergency Casualty Care (TECC) courses over the next year and beyond. TECC training (as well as our new TECC-RE course) for the BLS/ALS provider, is our immediate target, but we have our sights on several other areas that include the Law Enforcement, School, and Hospital communities with courses designed to aid in setting a common mindset for their roles in these situations."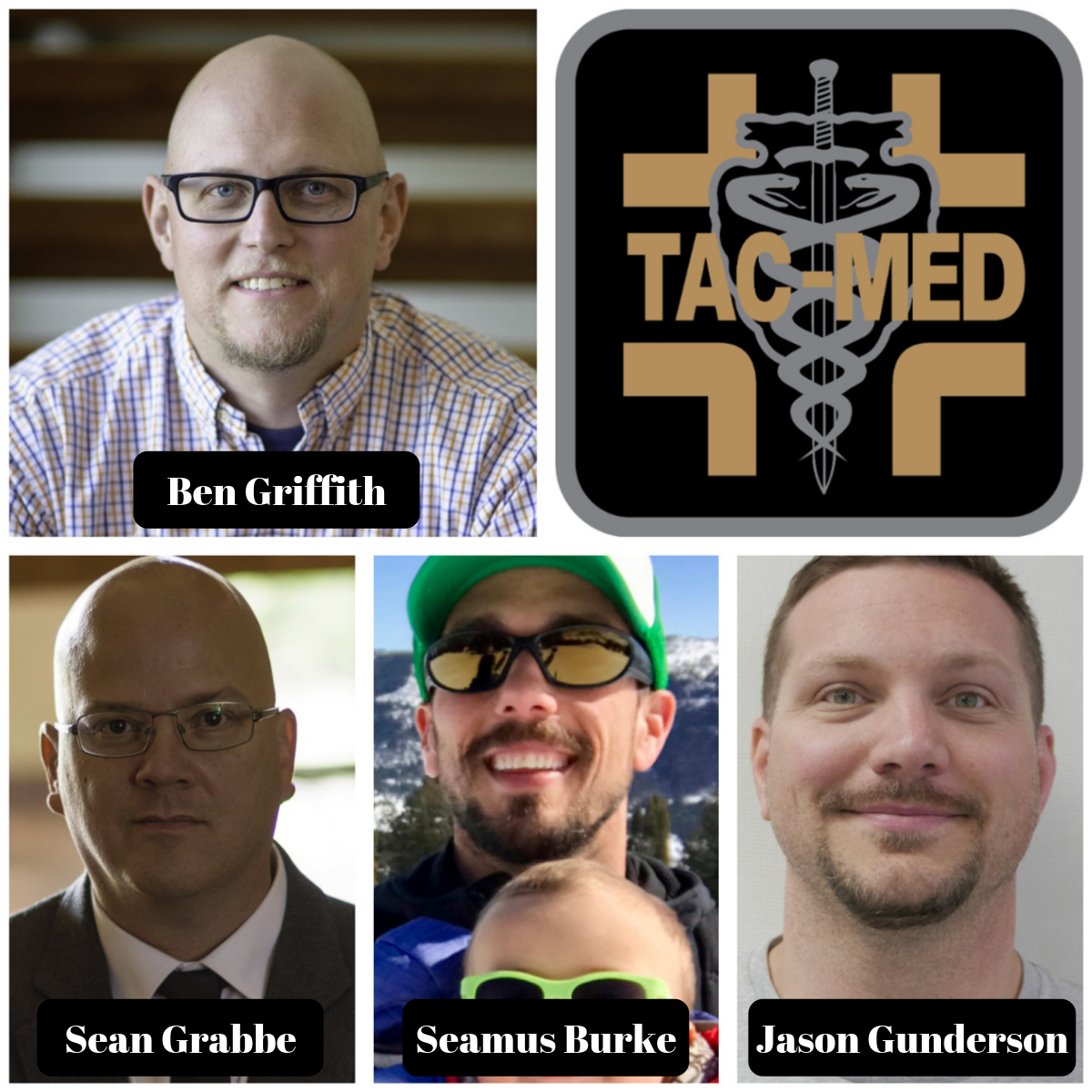 Joining TAC-MED Director Ben Griffith in teaching and training is TAC-MED Instructors Sean Grabbe, Seamus Burke, and Jason Gunderson:
Sean Grabbe is currently the Deputy Director of Operations at Best Practice Medicine but will be bringing his knowledge of the tactical world from his days as a Corpsman and experience with the Gallatin County's combined emergency response team.
Seamus Burke brings a wealth of knowledge to the team with his experience as a US Air Force Pararescueman. Seamus currently provides tactical medical support overseas for the US State Department while finishing his prerequisites to apply to Physician Assistant school.
Jason Gunderson brings a vast amount of cross training and instruction to the table from his extensive public service experience as a structural firefighter, wild land firefighter, emergency medical technician, and police officer. Currently, Jason is employed as a city police officer where he continues to provide prehospital care as an EMT and conducts in-service training to his department. During his time as a police officer Jason has attended courses with the FEMA Center for Domestic Preparedness in a number of areas: Mobile Field Force and Protester Device Extrication; DEA in Clandestine Drug Lab Response Course and Tactical Clandestine Drug Lab Response; the Federal Law Enforcement Training Center's Basic Tactical Medicine Instructor Course; and The Institute for the Prevention of In-Custody Deaths Inc's Excited Delirium Agitated Chaotic Events Instructor Course.
For more information on the upcoming Tactical Emergency Casualty Care - Rural Environment (TECC-RE) course in Flathead County, MT this November 8 and 9, 2019, or how we can help your team with TECC, TECC-RE, or TCCC training, please click here. For those who want to train and prepare for high-threat prehospital environments or battlefield casualty scenarios, Best Practice Medicine is here to help you be as ready as possible. "We know how much none of us want to have to face the worst case scenario," says TAC-MED Director Ben Griffith. "Yet we deeply understand how important it is to train for every scenario, however challenging it may be. We're here to help you, your teams, and your communities."
About Best Practice Medicine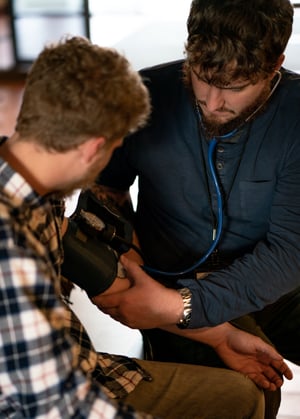 Best Practice Medicine (BPM) is a Montana clinician founded, owned and operated education team specializing in emergency and critical care education. Their team of nearly fifty educators provides lifesaving education nationally to clinicians in nearly every discipline. They are the largest independent medical education team in the Northwestern United States, serving clinicians from all over the country with their wide variety of specialized and purpose built programs. Starting in 2017, with the launch of Simulation in Motion Montana, BPM has been the Project Management Entity and Program Partner working in a public private partnership with Simulation in Motion Montana Inc., a non-profit organization responsible for the delivery of high fidelity mobile medical simulation in Montana.
For more information, please reach out to us at:
###