Is it worth it to get a 16 week long AEMT certification at Best Practice Medicine when you can get your endorsements over a weekend and be able to do the same thing? Short answer — yes it is 100% worth it.
Let's take a look at what an AEMT is...
The difference between an EMT and AEMT is the addition of advanced emergency medical care knowledge. Becoming an AEMT allows you to gain higher pay and provide higher levels of care to your community, but isn't as difficult to obtain as a paramedic certification is.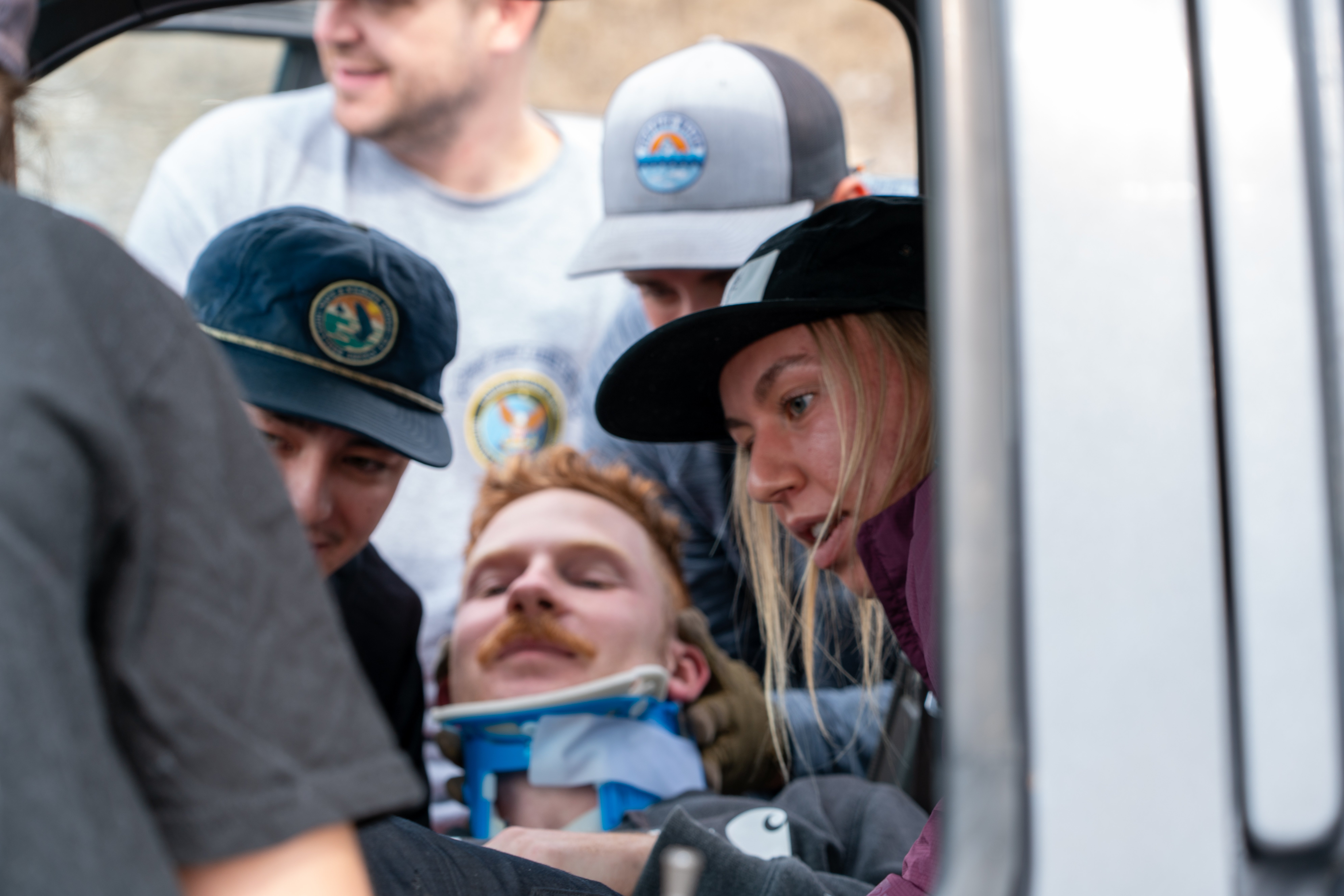 The primary focus of the Advanced Emergency Medical Technician is to provide basic and limited advanced emergency medical care and transportation for critical and emergent patients who access the emergency medical system. Historically referred to as an "I-99" or "intermediate EMT" – this individual possesses the basic knowledge and skills necessary to provide patient care and transportation. Advanced Emergency Medical Technicians function as part of a comprehensive EMS response, under medical oversight. Advanced Emergency Medical Technicians perform interventions with the basic and advanced equipment typically found on an ambulance. The Advanced Emergency Medical Technician is an important link in the chain of care for the emergency health care system, particularly in rural areas where the infrastructure and systems can't necessarily support a Paramedic.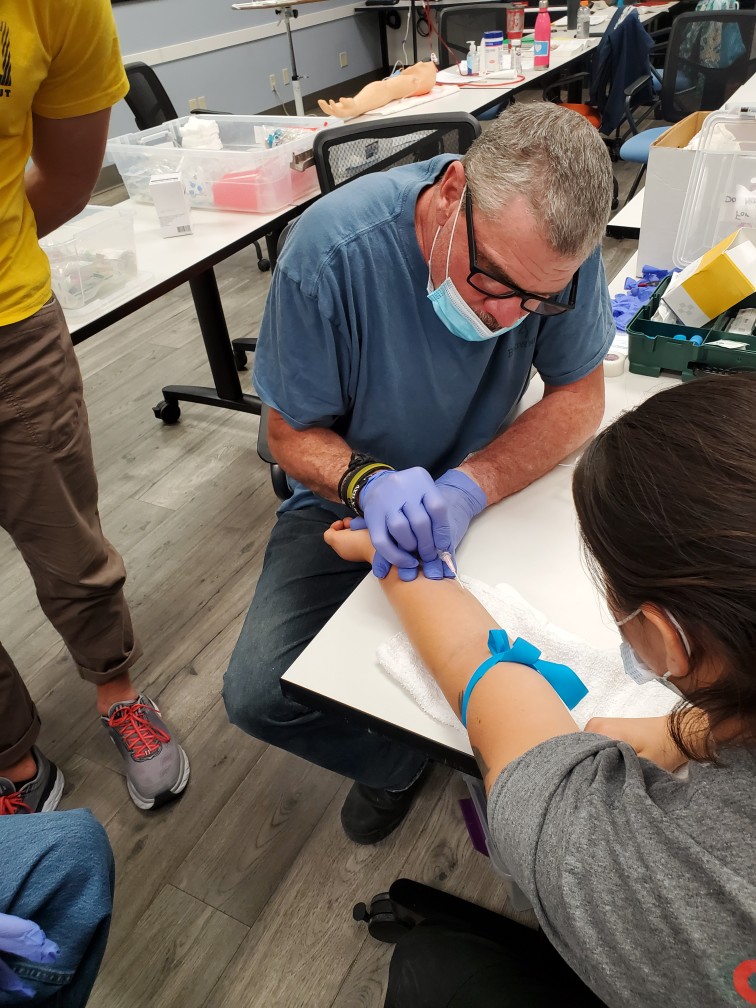 What is the scope of practice for an AEMT?
An Advanced Emergency Medical Technician (AEMT) may, under the direction of a Medical Director:
Perform all procedures that an EMT may perform;
Initiate peripheral intravenous (IV) lines in unconscious patients;
Maintain peripheral intravenous (IV) lines;
Initiate saline or similar fluid therapies in unconscious patients;
Draw peripheral blood specimens;
Insert an uncuffed pharyngeal airway devices like KING airways and LMAs
Perform tracheobronchial suctioning of an already intubated patient; and
Prepare and administer the following medications under specific written protocols authorized by the Medical Director or direct orders from a licensed consultant physician:

Physiologic isotonic crystalloid solution IV or IO
Anaphylaxis: epinephrine IM
Antidotes: Naloxone hydrochloride SL, IM, or IV
Antihypoglycemics: Hypertonic glucose IV;
Catecholamine: Epinephrine 1:1000; Epinephrine 1:10,000 IM or IV
Parasympathetic Blocker: Atropine IV
Nebulized bronchodilators: as determined by the Medical Director
Non-Opioid Analgesics for acute pain as determined by their Medical Director

Prepare and administer immunizations in the event of an outbreak or epidemic as declared by the Chief Public Health Officer or designated public health officer, as part of an emergency immunization program, under the Medical Director's standing order;
Prepare and administer immunizations for seasonal and pandemic influenza vaccinations according to the Chief Public Health Officer's recommended immunization guidelines as directed by the agency's Medical Director's standing order;
Distribute medications at the direction of the Medical Director as a component of a mass distribution effort;
Maintain during transport any intravenous medication infusions or other procedures which were initiated in a medical facility, if clear and understandable written instructions for such maintenance have been provided by the physician at the sending medical facility;
Perform EKG rhythm interpretation of ventricular fibrillation, ventricular tachycardia, pulseless electrical activity, and asystole; and
Perform cardiac defibrillation with a manual defibrillator.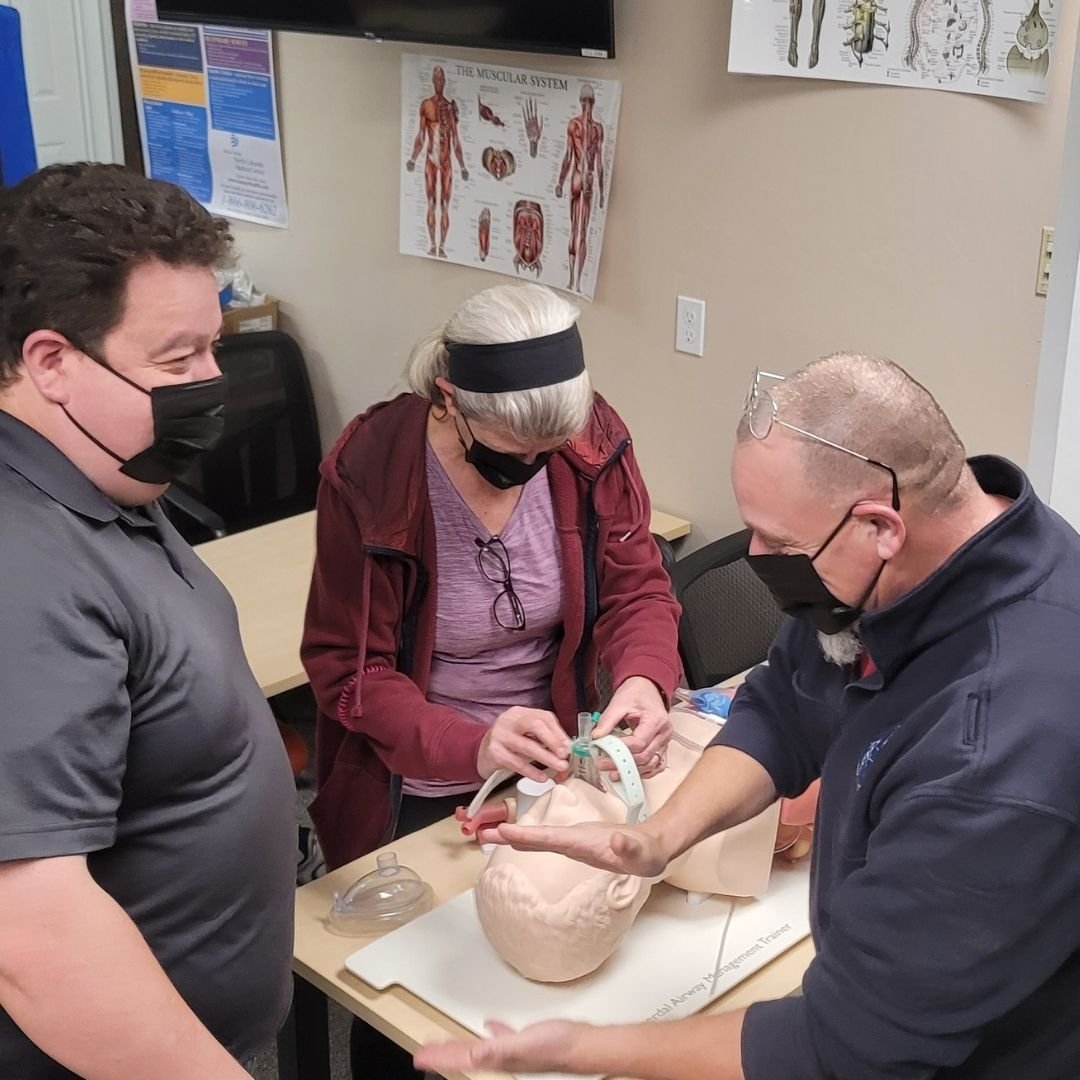 Yes — a weekend endorsement course can permit EMTs to provide some of the above interventions, but an AEMT certification is added value.
Understand the why. Endorsements such as EMT Medication Endorsement, IV / IO Maintenance Endorsement, Advanced Airway Endorsement are great for what they are. Many EMTs with these endorsements are great at knowing how to perform these procedures. However, understanding why behind a procedure gives an AEMT a massive leg up when they are providing patient care. It is proven that understanding the why behind a procedure results in better outcomes for patients and providers. That's what we are all trying to accomplish — better outcomes for every one.
Be nationally certified. Endorsements are great if you would like to remain in one state or county. However, moving from department to department or crossing state lines often means switching Medical Directors who may or may not accept your endorsements. Additionally, there is a national need for AEMTs! National Registry of Emergency Medical Technicians - Advanced (NREMT-A) can go anywhere and perform their scope of practice under the direction of a Medical Director across the country. AEMTs do not have to continually take endorsement courses for the same scope of practice over and over again, their scope of practice is built into their certification.